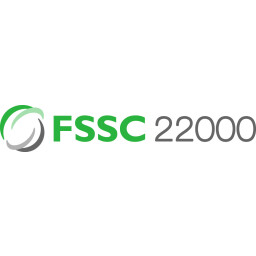 FSSC 22000 / DUPP - Food Recruitment
Gepubliceerd: 19 dagen geleden
Integrity Program Officer
Gepubliceerd: 19 dagen geleden
The Foundation Food Safety System Certification 22000 (www.fssc22000.com) is a leading, global food safety certification scheme with the mission to provide a trusted brand assurance platform to the consumer goods industry. FSSC 22000 has more than 25,000 certificates globally, including those of many premium brands and retailers. Their FSSC 22000 scheme offers complete certification for the auditing and certification of Food Safety Management Systems (FSMS) and can be combined with other Management Systems for example Quality. To fulfil this mission, the team of 25 food safety professionals work on the continuous improvement and innovation. These professionals have an inner drive to contribute to food safety with a critical mindset and an eye for detail. Some of them work from the Netherlands, the rest from other places around the world. The culture is to be described as a non-hierarchy organisation with short communications lines in a friendly and pleasant atmosphere, where core values like transparency, engagement, flexibility and honesty are important. To support the ongoing growth of this internationally recognized organization, we are looking for a professional who can contribute towards improving Food Safety worldwide. Integrity Program Officer (Assisting with global compliance in an international organization)
Position
Responsible for supporting the compliance of licensed Partners worldwide with Scheme requirements, by monitoring processes and follow up activities, as well as activities related to the approval and granting of licenses
Coordinating the planning and closure of desk reviews and (remote) office assessments for licensed Partners
Participate in the investigation, preparation, management and analysis of complaints, serious events, exemptions and compliance breaches
Participation in knowledge assurance and support processes by attending events organized by the Foundation, responding inquiries in our customer support platform, as well as participating in webinars and training events
Participate and provide support in continual Improvement and Integrity Program projects, representing IP in the project teams
Working closely with colleagues from other internal departments and externally with other stakeholders e.g. Accreditation Bodies, Certification Bodies, Training Organizations and Industry Organizations
Reporting to the Integrity Program Manager.
Profile
Bachelor or Masters degree, for example in Quality and Food Safety, Science or related field
At least 3 years of relevant working experience in quality, food safety, compliance or technical functions in a certification body and/or the food industry
Up- to-date knowledge of Food Safety Standards, Certification and Accreditation requirements
Excellent verbal and written communication skills in English: knowledge of other European languages would be an advantage
Have first-hand knowledge and awareness of food safety requirements and are keen to learn
Strong intercultural awareness and sensitivity skills with the ability to work in an international environment within a people oriented organization
Personal skills: Analytical, good time-management skills, enthusiastic, result oriented, problem solver, decision taker, attention to detail, independent worker and team player.
Respond to
If you are interested in this position, please contact Janneke van der Logt, telephone; +31 (0)317-468686/+31 (0)6-23637490 or apply through our website www.dupp.nl or e-mail your written application to info@dupp.nl
FSSC 22000 selected DUPP for this vacancy as the only partner in the recruitment process.
Solliciteer nu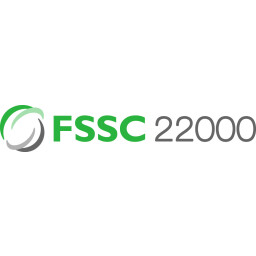 FSSC 22000 / DUPP - Food Recruitment
Bedrijfspagina
2 vacatures
Vacature details